Ready To Learn More About A New Wood Fence in KC?
Wood Fence
Wood fence has been the leading choice for fencing, also it's the most cost-effective privacy fence type. Our wood fences have strength and style to spare. Call us at (816)536-3432 or Contact Us  online today with any questions or to get a free estimate. We use red cedar pickets and runners. We have learned that treated pine posts set in concrete is the best option for a long-lasting fence. Also the proper fasteners for your fencing make a huge difference. We us galvanized ring shank framing nails on the runners and aluminium screw shank nails for the pickets to eliminate streaking.
When choosing what type of wood fence design is right for you, we always recommend that you consider how it will be compatible with both your home style and your landscape-design. For instance, picket fencing is a natural fit for cottage-style homes and landscape designs inspired by English gardens. It looks great painted white. Ranch-style houses, on the other hand, look beautiful with split-rail cedar wood fences. Privacy fence is great for many reasons such as blocking the view of your property and personal space or around a pool.
We specialize in many type of wood fence. The favorites include privacy, picture frame, picket, and drape fencing just to name a few. All of them have different looks and functions. We also have many post top options including French Gothic posts, Crown top posts or just leave them flat on top. We do a lot of custom wood fences so if you have a unique idea we are the go to fence guys that can turn your backyard dream into reality.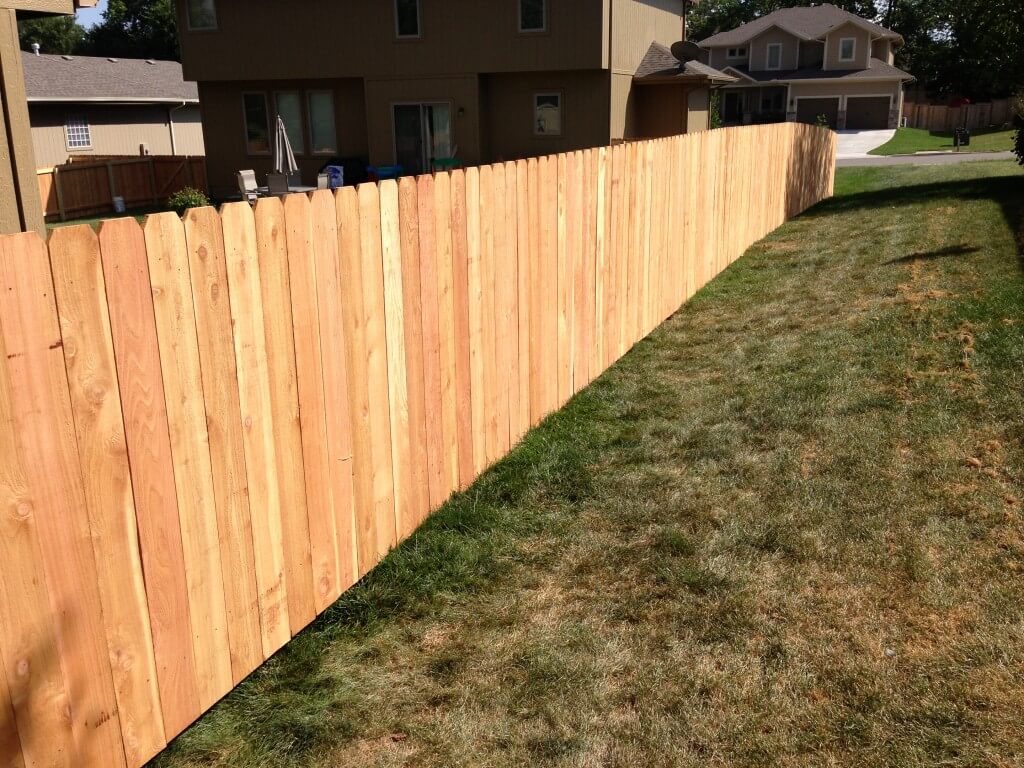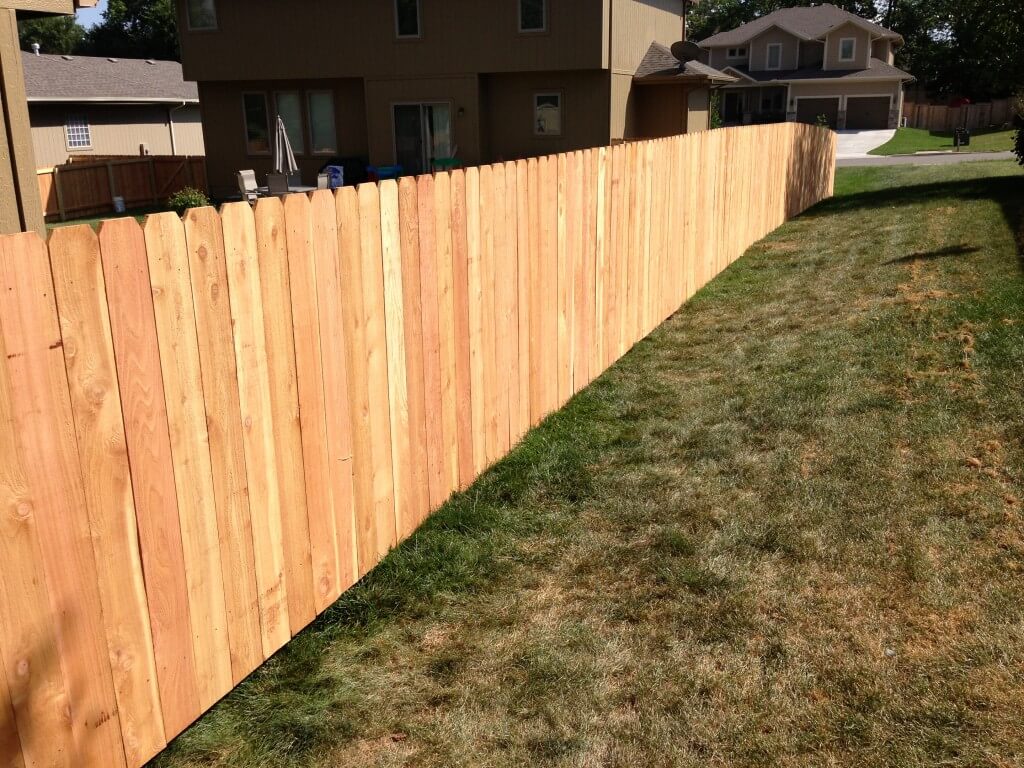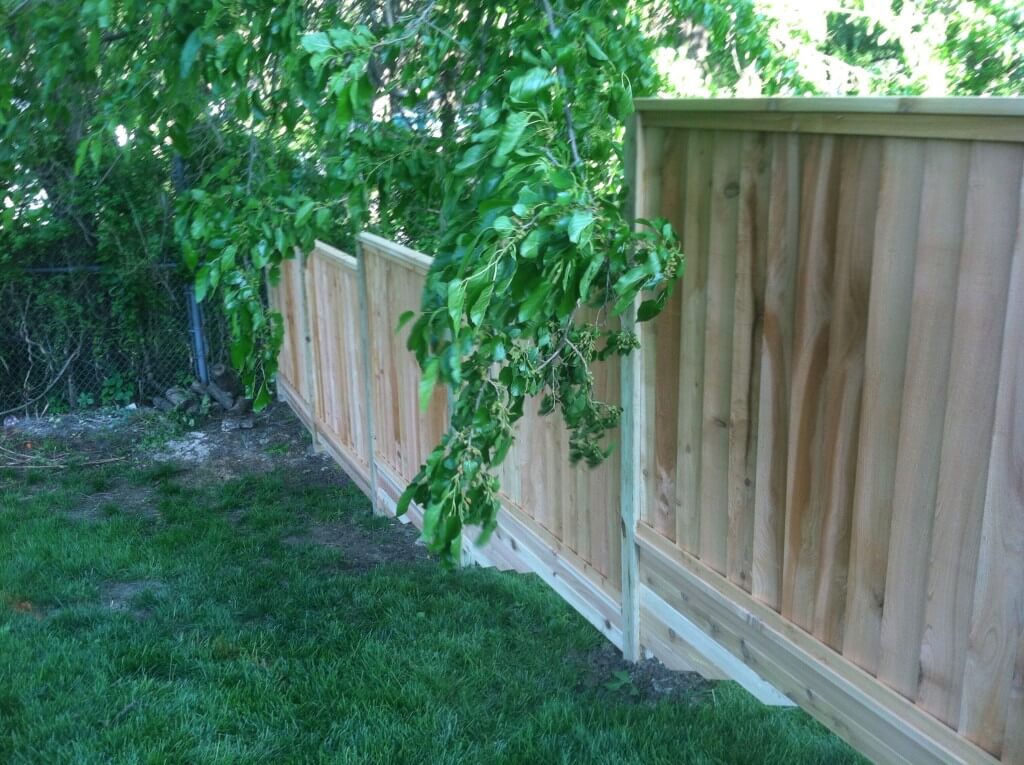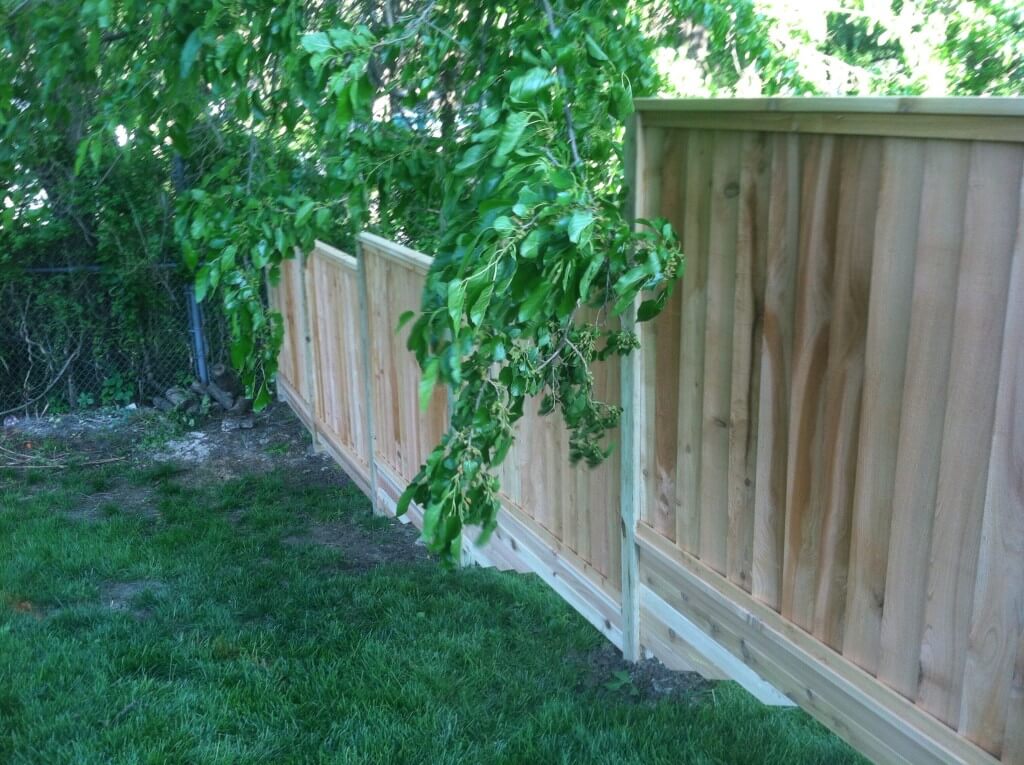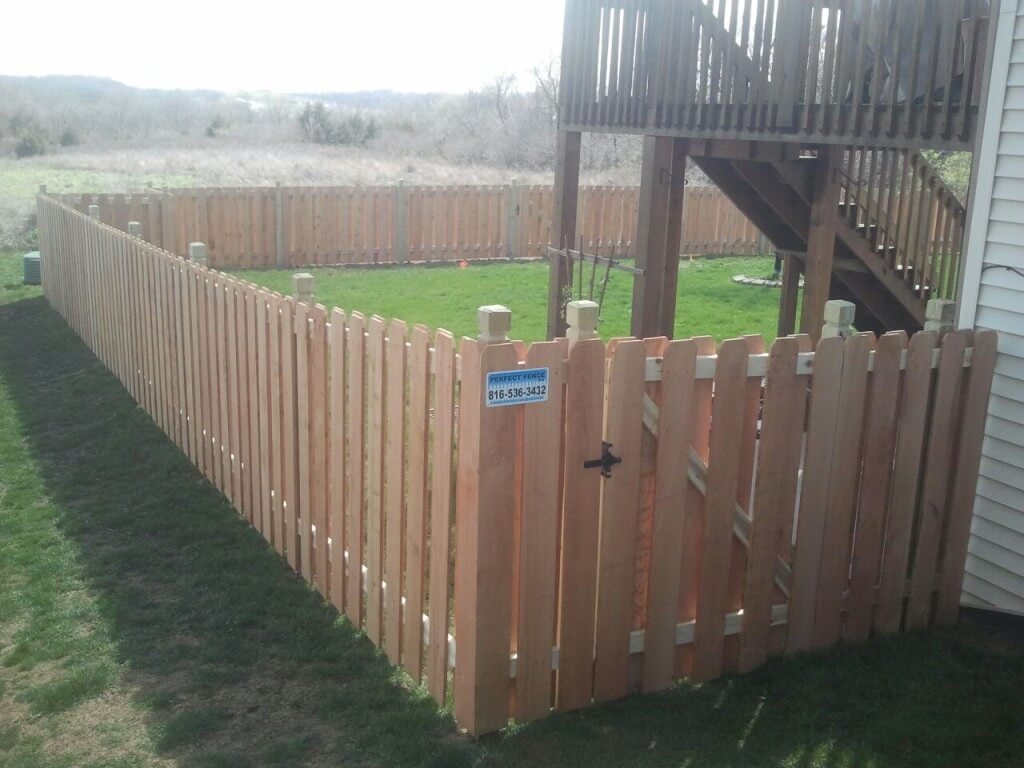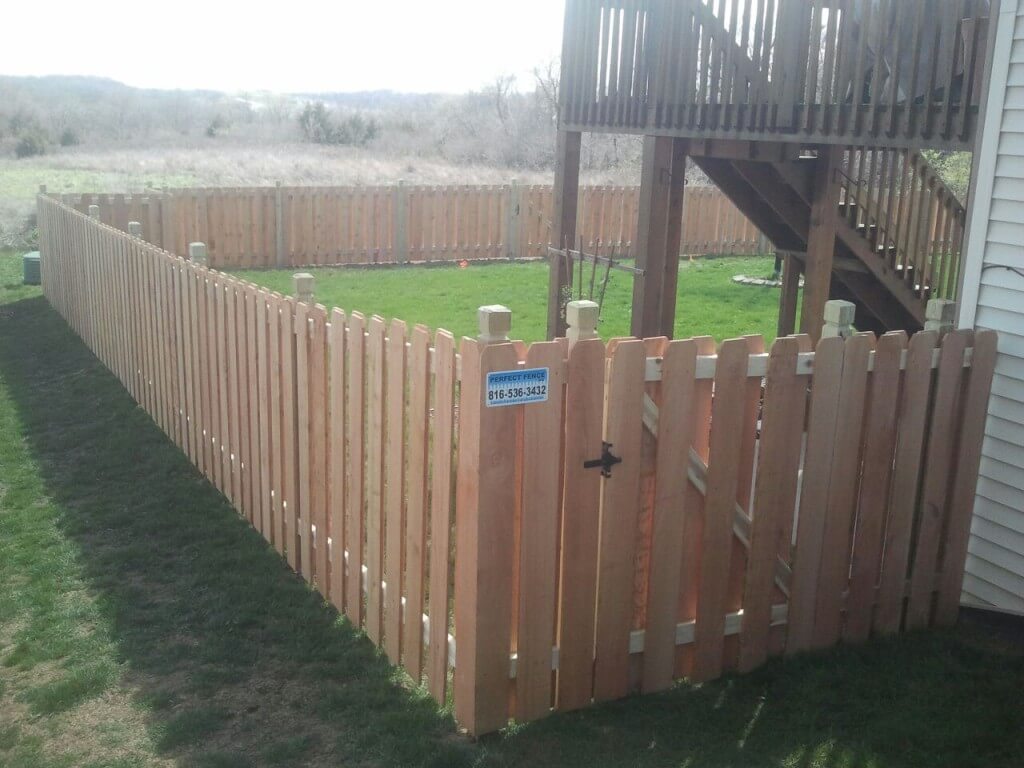 Ready To Learn More About A New Wood Fence in KC?