Chain Link Fence Kansas City
Chain Link
We install all types of chain link fence and gates including residential, commercial, or industrial use. We have access to many types of material so that we can cover any of your needs. We install baseball backstop, tennis court, highway fences, dog runs and even custom kennels. They are strong and long-lasting and maintenance-free, and blend well with virtually any type of landscapes. Chain Link fences are available in various heights, weights, coatings (e.g. vinyl), and mesh sizes.
Cantilever and slide gates are very handy in certain locations. When trying to maximize space and usability of an area they can be a must. Adding an automatic opener to your gates can make access more convenient. We prefer Liftmaster openers for many reason. In residential applications they have a new technology call My Q that connects to your wifi and can be controlled from anywhere.
Privacy slats and windscreen are common chain link fence additions. We prefer the slats for many reasons. They slide inside of the chain link. Windscreen zip ties to one side of your fence. Windscreen is great for blocking wind and in many sports applications are a must.
We find a lot of our customers install chain link perimeter fences in their back yards and commercial applications in Kansas City. Fencing helps to keep out coyotes, snakes and rabbits, as well as protect and contain their dogs and cats. Other customers purchase colored chain link fences that are dipped in pvc. It comes in black, green and brown. There is other colors of coated fencing than can be custom made. Our  customers commonly install chain link fences as warehouse dividers or around pallet racks to cage in items. We build fence with barb or razor wire on top as well. They both enhance security a lot.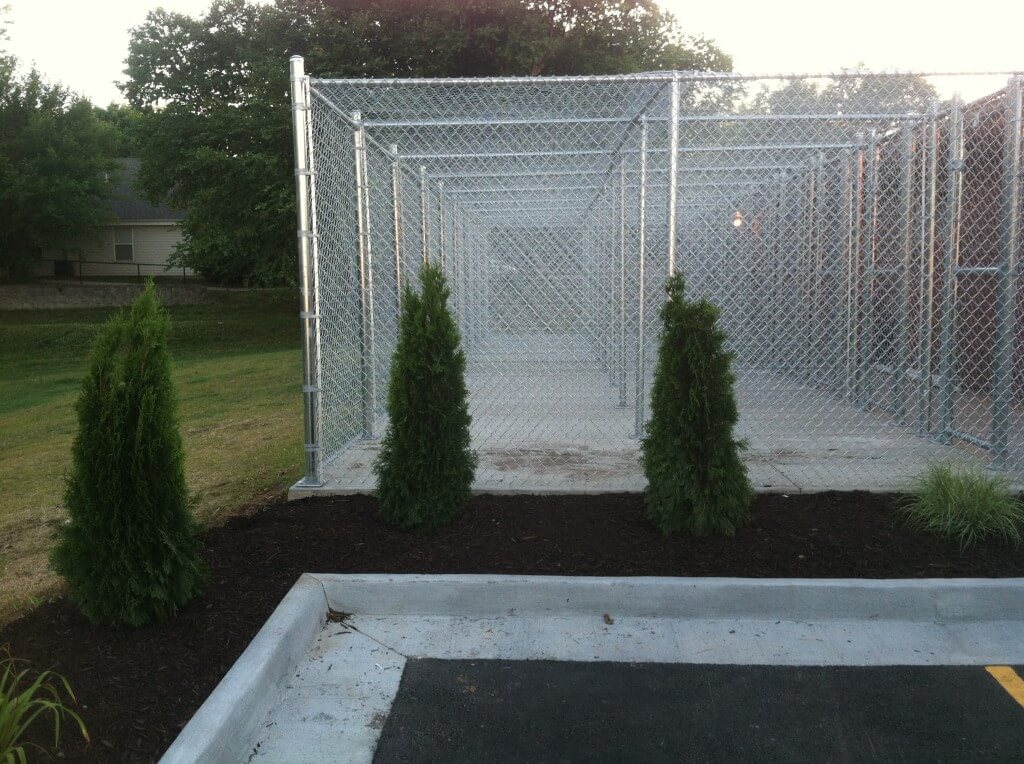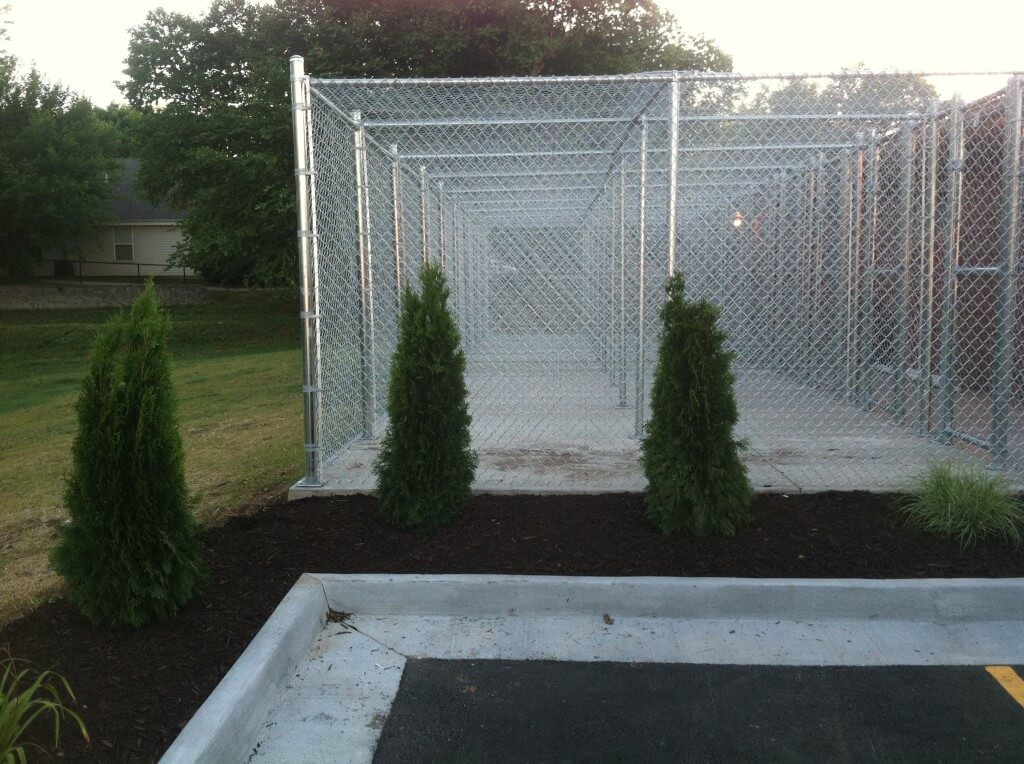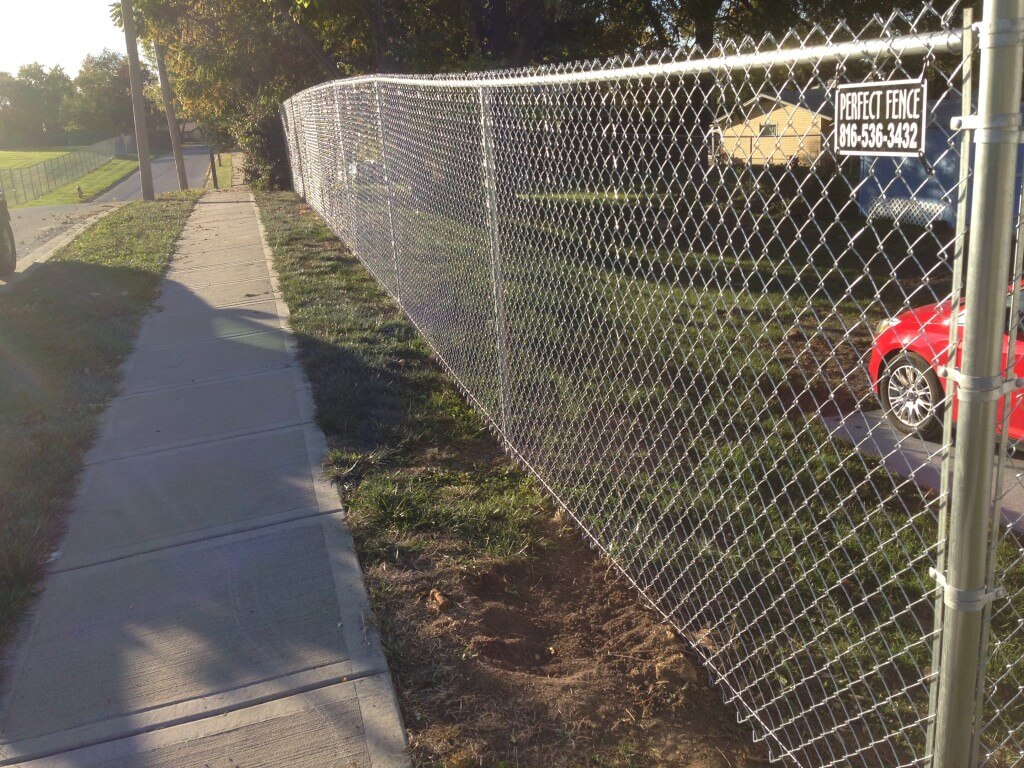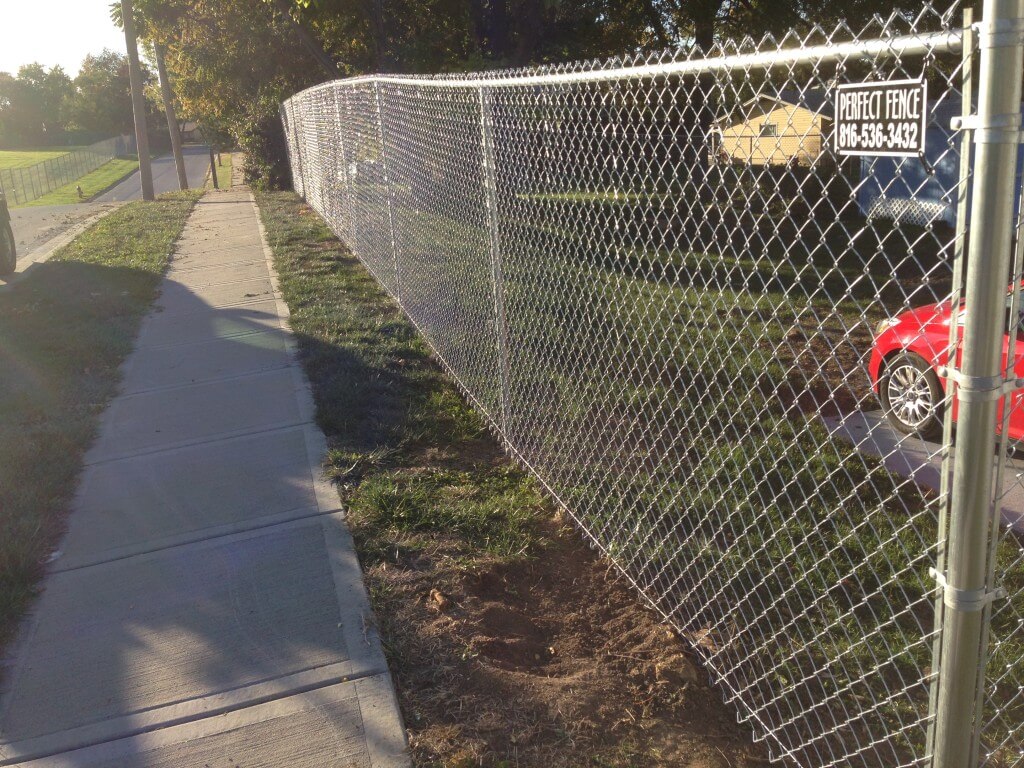 Ready To Learn More About A New Chain Link Fence in KC?