Vinyl Fences
If you want to add beauty and value to your property, look no further than vinyl fencing to deliver all the elegance you want – and none of the hassles!
PVC Vinyl fences are able to withstand even the most extreme weather conditions because they are durable, reliable, maintenance-free and hardly ever need replaced.
Vinyl fence comes in various heights, styles, profile thicknesses and color shades to resemble wood grains. Vinyl fences look great for light-duty boundaries or garden accents, which do not require the fence to bear weight. Another benefit to choosing vinyl is that it's guaranteed never to chip, peel, blister, fade, rot or rust, thus saving you the expense of painting and sanding.
Our most common privacy vinyl fence installations are 4 to 6 feet tall, with lattice top or picket top. In addition, many of our residential customers choose vinyl for the traditional picket fence, swooping picket fence, and closed picket fence.
We use a few different manufacturers of vinyl fence. One is Capitol Vinyl. They offer excellent vinyl fencing products. They also offer many varieties and we install all of them.
Its hard to compete with the look of white vinyl fencing. It's beautiful and really makes a property stand out. We offer 2, 3 and 4 rail variations that work great for containing cattle or as a permenant barrier. So contact us today for a free quote. We travel all over the Kansas City Area.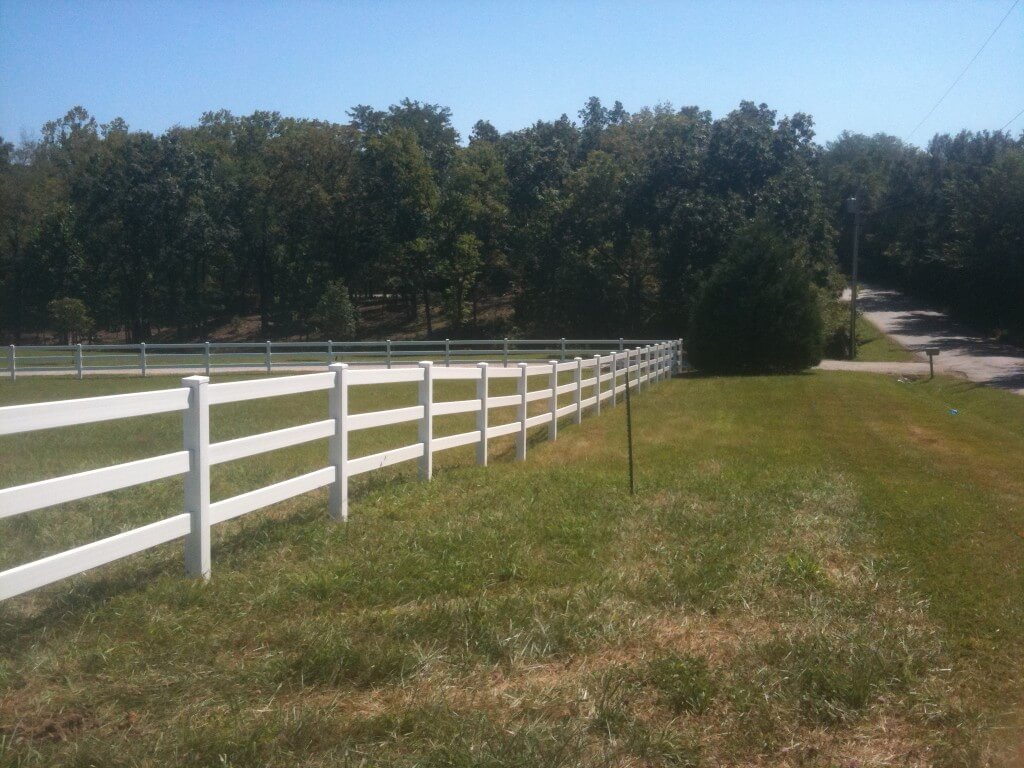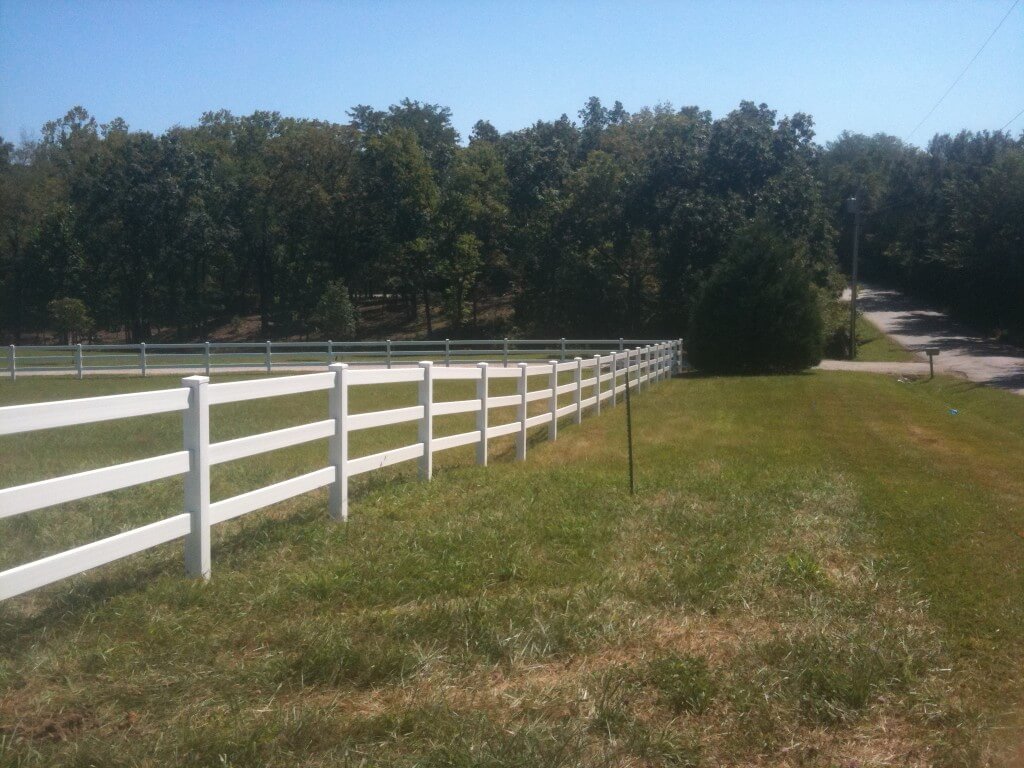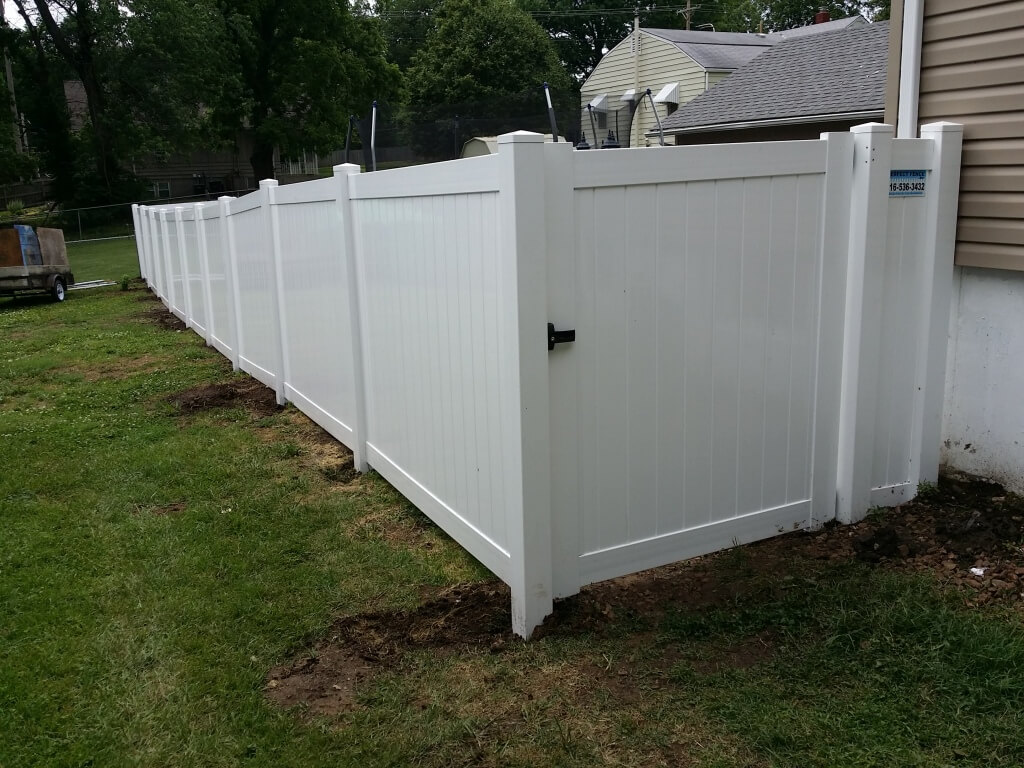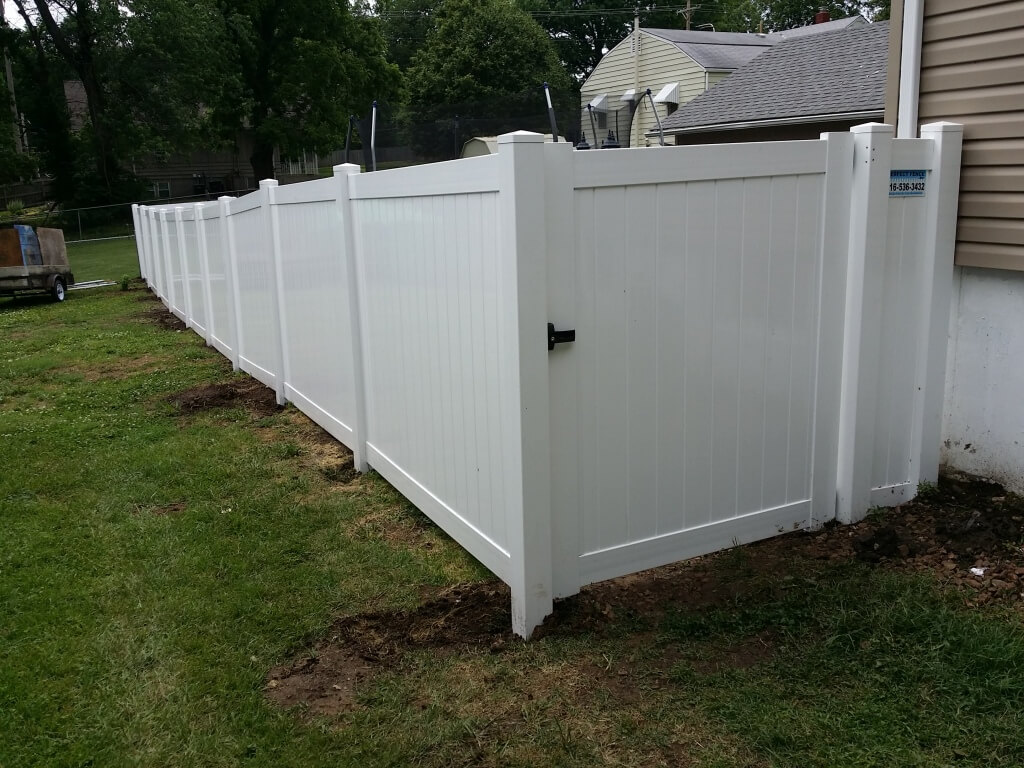 Ready To Learn More About A New Vinyl Fence in KC?